Systems Security Certified Practitioner Course SSCP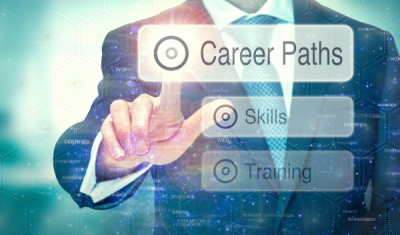 Obtaining SSCP certification is a great way to progress your career and improve the security of your organization's digital assets. Undertaking SSCP training and certification proves you have advanced technical skills and knowledge. Knowledge that will be valuable to you and your employer so you can implement, monitor, and administer IT infrastructure using security best practices, policies, and procedures.
The (ISC)2 Systems Security Certified Practitioner (SSCP) certification covers seven domains. The seven domains maps directly to the seven modules of this course.
These are:
Domain 1. Access Controls
Domain 2. Security Operations and Administration
Domain 3. Risk Identification, Monitoring and Analysis
Domain 4. Incident Response and Recovery
Domain 5. Cryptography
Domain 6. Network and Communications Security
Domain 7. Systems and Application Security
The SSCP is aimed at ambitious security professionals on the front line of a business managing the technologies employed to protect Information and systems.
Venue Information - The Worshipful Company of Information Technologists

The Worshipful Company of Information Technologists is the 100th livery company of the City of London, combining centuries-old tradition with a modern focus, energy and innovation.
Like all livery companies, we look to give something back to the industry and community, and focus on four pillars of activity:
Charity – we raise money and provide IT skills to improve lives through a range of charitable vehicles;
Education – we built Hammersmith Academy (with the Mercers) and support other schools;
Industry and Commerce – we help to promote and shape the IT industry and run several schemes (including with the Royal Signals) to smooth the path of men and women into the industry; and
Fellowship – where, simply, we have a full programme of social activity. We are the only one of the "new" livery companies to have its own hall, and in 2017 we celebrate our silver jubilee, 25 years after our grant of livery.