Systems Security Certified Practitioner Course SSCP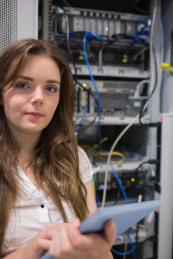 Obtaining SSCP certification is a great way to progress your career and improve the security of your organization's digital assets. Undertaking SSCP training and certification proves you have advanced technical skills and knowledge. Knowledge that will be valuable to you and your employer so you can implement, monitor, and administer IT infrastructure using security best practices, policies, and procedures.
This course is not delivered as a boot camp or exam preparation course. This course should be taken many months in advance of your exam booking. It will not substitute the considerable amount of self-study that all delegates need to undertake.