The Army and Navy Club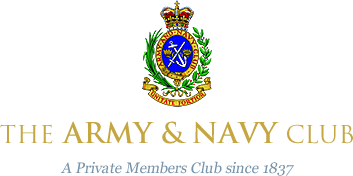 The Army & Navy Club, affectionately known as 'The Rag' is an Private Members Club in St. James's, London, originally founded for former and serving officers of the British and Commonwealth Armed Services, and their immediate relatives.
The Military Members Club has been situated in St James's since 1837 and on the present site since 1851. Tthe Clubhouse combines the ambience of tradition and modern facilities without pretentiousness and offers members, guests and event organisers the ultimate homely feel.