What's in it for you and your business?
The Insurance industry is taking a hard look at the NIS Directive in terms of where they see the risk balance between themselves and essential services organisations. Remediation activity to comply with NIS requirements will be considered favourably, whilst non-compliance may leave businesses without cover. Similarly, directors should consider the personal liability that falls upon them for any critical infrastructure disruption that occurs and the reputational damage that could ensue.
Impact of NIS
The breach reporting and penalty mechanisms are the same as for GDPR, so that CNI organisations that experience Business Interruption will suffer fines of up to £17m.
Kevin Borley states: "The NIS webinar will include all the interfaces and technologies an organisation has dependencies on, inside or outside its internal departments that relate to NIS.
Particularly its supply chain – if the disruption of which impacts the services managed by an operator of essential service. Think Railway and maintenance providers to signalling and train equipment. For airports think Air Traffic control, security and ground handling services.
In these worlds not only do standards need to be set but assistance needs to be given to the supply chain to understand their obligations to an Operator responsible under NIS an Operator under NIS needs to take responsibility for checking their supply chain doesn't put them at risk………
Presumably long established contracts need re writing, security principles agreed, audits and standards defined etc……….."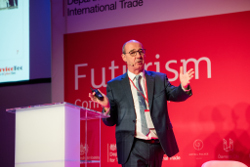 Dr John McCarthy Ph.D. B.Sc. (hons) MBCS
CEO and Founder of Oxford Systems
Dr John McCarthy is a renowned authority on CyberSecurity strategy, development and implementation. He holds a PhD in CyberSecurity and eBusiness Development and is an internationally recognized author of a number of academic papers discussing all aspects of CyberSecurity in the modern world. John is frequently invited to sit on expert panels and appear as an expert speaker at well-known CyberSecurity events. Past appearances have included talks on ICT Security in the Modern Airport, Security in the Digital Age and SCADA threats in the Modern Airport at various prominent international conferences. John is also a leading expert on social engineering awareness training and best practice.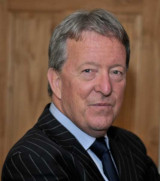 Kevin Borley
NIS Expert
A technology leader for 35 years for Blue Chip and Mid Cap organisations in Europe, the USA and Asia Pacific, Kevin has worked in Silicon Valley as a CIO in the internet security world where he also worked with innovators and the investment community. He has operated as a COO for a UK based big data company. Kevin returns often to California as part of a research team to track the latest trends and innovation Today he specialises in Information Security and Corporate Advisory projects often leading major change programmes. Until the New Year he led technology and innovation at Bristol Airport and was working with the UK's Cloud Industry Forum having developing guidelines designed to assist organisations in their transition to Cloud technology. His interests are disruptive technologies, Cyber Security, Big data and Communications infrastructure. He is has practical experience of implementing ISO 9001 and ISO 27000 and is a GDPR practitioner. He is a thought leader on information security management and technology management best practice and regularly commentates on the recently introduced NIS directive. His clients and employers include: - Granada, EMI, Bertelsmann, BT, M86, SPTS, Bloor Research and several UK Airports and major High-Tech Mid Cap organisations.